Home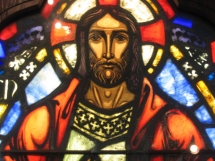 CHURCH SERVICES HAVE BEEN CANCELLED UNTIL FURTHER NOTICE---A FACEBOOK SHORTCUT AND MORE UNDER THE INFORMATION BUTTON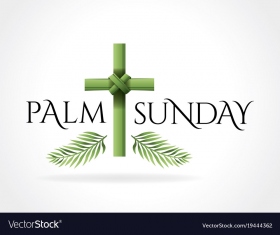 Here is the program for today's Palm Sunday service:

Prayer of the Day: We praise you, O God, for the great acts of love by which you have redeemed us through your Son, Jesus Christ. As he was acclaimed by those who scattered their garments and branches of psalm in his path, so may be always hail him as our King and follow him with perfect confidence; who lives and reigns with you and the Holy Spirit, one God, how and forever. Amen.


Hymns:
Hymn 130----https://hymnary.org/hymn/CWLH1993/130

Hymn 131----https://hymnary.org/hymn/CWLH1993/131

Hymn 133----https://hymnary.org/hymn/CWLH1993/133

Hymn 134 vv. 1 & 5----https://hymnary.org/hymn/CWLH1993/134
Old Testament Reading: Zechariah 9:9-10

Epistle Reading: Philippians 2:5-11

Gospel Reading: Matthew 21:1-11

Sermon Text: Matthew 21:1-9

Sermon Theme**: A MOST REMARKABLE PROCESSION
I. The crowd
II. The disciples
III. The King
**A copy of the sermon can be found under the Sermon tab.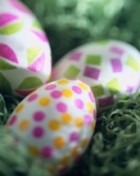 Grace Church will be streaming the following services:

Palm Sunday--April 5th--9:00 am

Good Friday--April 10th--7:00 pm

Easter Sunday--April 12th--9:00 am

A list of hymns and copies of the sermons will be posted.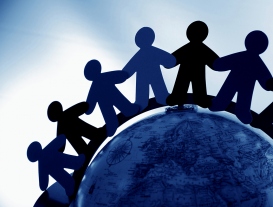 A Video Message from President Schroeder
This Sunday evening, Apri 5th-- Palm Sunday, President Mark Schroeder will be delivering a brief message to the members of our synod in an online video broadcast. The message will be broadcast live at 6:00 PM. You may access the message online by following this link: live online. If you are not able to view the video when it is broadcast live, it will be archived online.
Synod-Wide Easter Evening Service
On Easter--April 12th, we will be celebrating our Savior's resurrection. Not to replace your Easter morning worship, but to supplement it, the Wisconsin Synod will be offering an opportunity for our entire synod to gather online for a special Easter Sunday evening service to be broadcast from Wisconsin Lutheran Seminary at 6:00 PM. We will gather as one family of believers, from across the country and around the world, not only to celebrate our Savior's Easter victory but also to express our unity of faith and mission as members of the Wisconsin Synod. The theme of the service will be, "Together at the Empty Tomb." Wisconsin Lutheran Seminary President Earle Treptow will deliver the Easter message. A small choir, along with a few instruments, will enhance the worship with music and songs of praise. We look forward to being with you for this special Easter celebration. You may access this service by following this link: live online. Stay online after the service for a live Q&A session hosted by President Treptow and Rev. Jon Hein (coordinator of WELS Congregational Services), where viewers can ask questions.
Welcome to Grace Evangelical Lutheran Church (WELS)
What a blessing to be a part of Grace! By this statement, we mean more than just being a member of our congregation here in La Crosse. That, in itself, is a special blessing from the Lord. But there is much more to it. To be a part of God's grace is the greatest blessing of all because it means that God has showered us with his undeserved love. That love is evident in the fact that he has called us to be his children and the heirs of everlasting life.
God, in his love, sent his one and only son into the world to suffer and die for the sins of the world. But death could not hold the Prince of life. Jesus showed his power over death by rising from the dead. Jesus also ascended into heaven where he sits at the right hand of God the Father Almighty. From there he will come to judge the living and the dead.
Everyday we see reminders of God's amazing grace in our own lives. The Lord continues to forgive us all our sins, and he continues to shower us with so many blessings. Being a part of God's grace gives us every reason to give our thanks to the Lord for all that he continues to do for us. Never forget what Grace is all about, and pray that the Lord will keep you ever firm in his word.


We welcome you to come for a visit, hear the Lord's Word and enjoy some Christian fellowship.

TRAVELING?? Be sure to check out the WELS church Locator
http://welslocator.locatorsearch.com/