Information
Information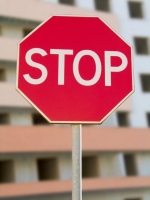 CHURCH HAS BEEN CANCELLED
As you know, Governor Evers has prohibited mass gatherings of 10 or more people in the state of Wisconsin. Your leaders at Grace have agreed to abide by this law by suspending all worship services and gatherings until further notice.
During this time we understand that there may be some of our members who are having difficulties getting groceries or other supplies. If this is you or someone you know, please let us know and we will work at getting them to you. Also, if you are able, you may volunteer to deliver some of these items.

If you wish to watch our church's streamed service, here is a link to the Facebook page or use button in upper right corner of screen (above the word Members):
https://www.facebook.com/Grace-Evangelical-Lutheran-Church-La-Crosse-WI-100381468282167/?epa=SEARCH_BOX

If you wish to watch our church's streamed service, here is a link to the YouTube page or use button in upper right corner of screen (above the word Members):
https://www.youtube.com/channel/UCa9w0VLCa96rdic8k5Nb10Q

Here are the addresses for four of our area congregations that are also streaming their church services.

Mt. Calvary in La Crosse
https://www.facebook.com/1419565038269927/videos/495208281384567/

St Matthew's in Stoddard
http://www.stmatthews-wels.com/default.asp?sec_id=180004961

St. Paul's in Onalaska
http://www.stpaulsonalaska.org/gather/church-services-live

First Lutheran in La Crescent
http://www.keepchristfirst.com/default.asp?sec_id=180013327


Another option is to watch the Time of Grace broadcast on Sundays on WKBT, Channel 8, at 7AM or on WKBT Channel 8.2, at 1:00 PM.


While we might be disappointed by this situation, we recognize the opportunity God has placed before us to hold firmly onto His promise to be with us and never forsake us. All of the Sunday sermons we have heard previously have taught us what it means to be a Christian so we can be prepared for times like these. Even though we cannot publicly gather in worship right now, we encourage each of you to:
**pray for God's healing for those affected by the virus
**pray for those involved in essential services – medical personnel, first responders, and those who keep the peace
**search the Scriptures to testify of Jesus, and know that through Him is eternal life
**continue to support the ministry of Grace through our offerings mailed to church (even though our pastor and teachers may not be in the pulpit or the classroom, they still rely on your contributions)
**support each other in our physical and spiritual needs

As we read in Psalm 46: The Lord Almighty is with us. The God of Jacob is our fortress. Come and see what the Lord has done. He breaks the bow and shatters the spear. He burns the shields with fire. He says, "Be still, and know that I am God. I will be exalted among the nations. I will be exalted in the earth."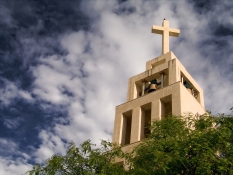 FALL & WINTER SERVICE HOURS
On September 1st, our services reverted to our Fall/Winter schedule. Services will be held on Sundays at 8:00 am and 10:30 am.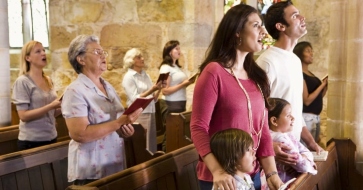 Nearly 500 years ago, the first Lutheran hymnal was published with just eight hymns. In a little more than a year, we'll publish our latest hymnal with more than 600 hymns. These hymnals won't just be for use at church and school. Built into your new hymnal is a wealth of resources that will support personal devotions wherever you may be. A daily devotion guide, sets of daily readings, Luther's Small Catechism, and a variety of personal prayers make the hymnal a perfect choice for home use. You can learn more about this new hymnal by visiting the website christianworship.com This new website will provide a more in-depth preview of our upcoming hymnal.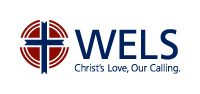 Interesting places on Facebook:

WELS Lutherans--
shares information and events
WELS & ELS Lutheran Singles--
a place for WELS & ELS singles aged 18+ for light-hearted fellowship.
WELS Discussions--
An unofficial group for open and honest discussions about theology, doctrine, practice, and all things pertinent to the Wisconsin Evangelical Lutheran Synod (WELS) and its greater worldwide fellowship.
WELS News
---Reporting all Wisconsin Evangelical Lutheran Synod (WELS) Church, School, Organization & Synod News as it happens.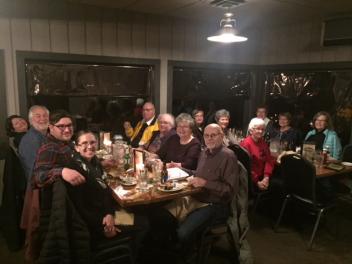 MEET & EAT (On Hold For Now)
Meet and Eat is a time for us to get together, to know each other, and share fellowship. Mona and Carl Cox choose a place for us to meet and have supper on the last Sunday of each month at 6:00 pm, . You can
sign up
by contacting them (788-7909) or signing up at church.

The Good Steward Resale Shop is Closed Until Further Notice!!
The Good Steward Resale Shop is located at 1930 Rose Street. There is always something new at The Good Steward and
purchases
help with Luther High School
student tuition
. So, when you are
cleaning
closets or doing Spring/Fall cleaning, remember that The Good Steward is always looking for items.
VOLUNTEERS ARE NEEDED--they are looking for people that can
lift heavy
items. Talk to one of the
store
coordinators for more information or call 608-779-9763.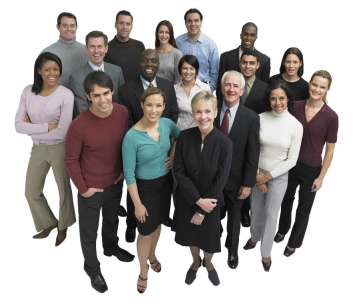 This is your church! We have resumed the practice of having greeters at our services. Greeters are to offer a friendly welcome to worshipers at our services. There are many times during the year when the church needs your help. Please consider helping with one or more of the following tasks:
Greeting
Cutting the grass
Helping with Sunday or Vacation Bible School
Being on a committee
Cleaning the church
Being an usher
If you are interested in any of these areas, please let Pastor Rimmert know!