Home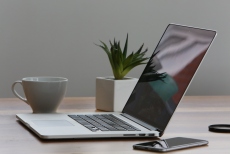 Besides the News & Notes area, check for items added in the following areas:
3/2--Events Tab
3/6--Information Tab
3/14--Events Tab
3/19--Events Tab
GRACE EVANGELICAL LUTHERAN CHURCH
2720 South 27th Street
La Crosse, WI 54601
608-788-6262
www.gracelacrosse.org

Pastor Andrew Franzo
1-715-574-6602
pastorfranzo@gmail.com
Mount Calvary/Grace School
1614 Park Avenue
La Crosse, WI 54601
608-784-8223
Mt. Calvary-Grace Lutheran Elementary School Teachers (Grace Teachers)
Ashley Franzo---608-784-8223 Susan Siegler---608-738-2363 Vicky Gates– 784-0668
Principal--Jon Biedenbender

Luther High School
1501 Wilson Street
Onalaska, WI 54650
608-783-5435
Principal--Phil Punzel
*****************************************************************************************
GRACE NEWS & NOTES
Sunday, March 26th, 2023
Attendance: 3/19=71
Offerings- Plate: 31.00
General Fund: 2679.00
Energy: 50.00
Total: 2800.00
CALL NEWS: We will be having a call meeting April 5th at 7pm, everyone is encouraged to attend
Holy Week Schedule:
Maundy Thursday (April 6) 6pm w/HC
Good Friday (April 7) 6pm
Easter Early 7am w/HC
Easter Breakfast 8:15am start
Easter Festival 9:30am
Easter Breakfast: The menu will be Scrambled Eggs, Pancakes, Sausage links, Toast, Sweets, Easter eggs
Spring Cleaning: The spring cleaning went well, thank you to all who came. There is still more to do and further cleaning days will be planned soon.
Church Cleaning: There is a sign up sheet to clean the church, please sign up if you are able to help with cleaning the church.
Women's Group: There will be no meeting in April, for May the group will be organizing a church garage sale on May 20th.
Lent Service: This Wednesday worship will be at 6pm led by Pastor Lindholm.
Bible Class: Bible class for the next few months will be going through a Bible Information Class all are welcomed and encouraged to attend.
Pantry Goods/Gas Cards: We have gone through most of the gas cards that were given in the fall and have a continued need for them, please keep this in mind if you are able to donate any.
Pastor Franzo's-contact information is 715-574-6602.
Email; pastorfranzo@gmail.com

WELS NEWS & NOTES
An Invitation from our Friends at First, La Crescent
First Lutheran, La Crescent has organized a 4-day bus trip along with Philipps Tours to visit the Ark Encounter and Creation Museum in northern Kentucky (in close proximity to Cincinnati, Ohio). They are inviting us to join them on this amazing journey of the Old Testament! You can even extend this invitation to other relatives and friends outside of
our congregation. The dates are Monday, May 22 - Thursday, May 25. Cost per person for Double occupancy is $640.00. This price includes all transportation, all lodging, admissions to both sites, 7 meals. There will also be a lot of fun planned for the bus ride!



Attention Grace Members---
**Any news/upcoming events, etc... that you as a member should know about, I will place on the website under the Member's tab. Please check this area to see what's happening in your church. If you need the password to this page, email Cheryl Gilbertson at cbeff3@gmail.com or contact one of the council members. Pastor Franzo's email and phone number are on the bottom of the website's home page!