Home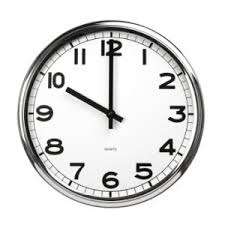 Starting on Sunday, September 6, our Sunday morning church service has moved to 10:00 am with a repeat of that service held on Monday evenings at 7:00 pm. **Look under INFORMATION above for attendance directions. We will continue to stream the 10:00 am service and also have it available on YouTube. Adult Bible Classes will start on Sunday, September 20th at 9:00 am.
GRACE EVANGELICAL LUTHERAN CHURCH
2720 – 26th Street South La Crosse , WI 54601
Wisconsin Evangelical Lutheran Synod
Pastor Jonathan E. Rimmert – (Home) 788-7978 (Office) 608-788-6262

Our Sunday Organist: Mrs. Jane Albert Our Monday Pianist: Mrs. Jane Albert
Mt. Calvary-Grace Lutheran Elementary School Teachers
Dana Gramarossa - 385-0796 Rachael Thompson – 451-1445 Vicky Gates – 784-0668
Luther High School 1501 Wilson Street, Onalaska 783-5435

************************************************************************************* Pentecost 16 September 20 & 21, 2020
Every good and perfect gift is from above, coming down from the Father of the heavenly lights, who does not change like shifting shadows.
***********************************************************************************
OUR PRAYER:
Let your continual mercy, O Lord, cleanse and defend your Church; and because it cannot continue in safety without your help, protect and govern it always by your goodness; for you live and reign with the Father and the Holy Spirit, one God, now and forever.

*************************************************************************************
NUMBERS FROM LAST WEEK:
Attendance: 09-13) 9:00 – 47 09-14) 6 Total: 53
Loose: $36.00 General Fund: $2,052.00 WELS Missions: $20.00
MCG School: $50.00 Energy Fund: $25.00
The Order of Service: Service of the Word – p. 38 in CW
The Hymns: 337 – 403 – 472 – 402
We sing Psalm 51a on p. 86 in Christian Worship
Old Testament Reading: Ezekiel 33:7-11
God gives Ezekiel and all of his children the solemn charge of watching over each other's souls. We must preach the law to those who are disobedient and the gospel to those who are despairing.
Epistle Reading: Romans 13:1-10
Because of God's unconditional love for us, we who believe in Christ have a joyful debt of love to our neighbor. This includes our government authorities. We owe them taxes, revenues, honor, and respect because they are established by God and serve as God's agents by punishing evildoers and protecting law-abiding citizens.
The Gospel Reading: Matthew 18:15-20
Since Jesus, the Good Shepherd, spared no pain to find the lost sheep, so Christ's Church will diligently use God's law and gospel to call the erring brother to repentance. The object is always to win the brother over. The church speaks with Christ's full authority when it declares God's judgment upon the impenitent sinner and pronounces full forgiveness to the penitent sinner.
The Sermon: James 1: 17-22, 26, 27
WHAT IS A GODLY FAITH?
I. Quick to listen
II. Slow to speak
III. Eager to do
Copies of today's sermon are on the round, narthex table and on our website

ACTIVITIES AT GRACE FOR THIS WEEK:

Today – Worship at 10:00 AM**. Adult Bible Class at 9:00 AM.
Monday – Worship at 7:00 PM. This is a repeat of our Sunday service.
Wednesday - Public School Confirmation from 4:00-5:30 PM.
Next Sunday – Worship at 10:00 AM**. With Holy Communion. Adult Bible Class at 9:00 AM.
**This will be our Sunday worship time at least until the quarterly Voters' meeting in October.
We sincerely welcome everyone to our in-person worship service, as well as to our live-streamed service. Please continue to practice social distancing before and after the service. After the service, you will be ushered out from the back to the front. Please be patient as we work together to keep each other safe. We ask that everyone use your mask in the service, as well as inside the building, and enjoy some fellowship after the service in the parking lot at safe distances from each other. We will continue to live-stream our Sunday service and archive the service to www.youtube.com See our webpage: www.gracelacrosse.org for more information.

We are still looking for more volunteers to do the church cleaning every other week. Please check the sheet on the round, narthex table to see if you might be able to help.

AREA WELS NEWS

LWMS: It is time for the semi-annual mission box collection for the Lutheran Women's Missionary Society. The LWMS supports non-budgeted mission projects of our synod. The Fall Rally is scheduled for Saturday, October 17 at St. John's in Caledonia , MN . All mission-minded members of our WELS church are invited to attend. The offering container is on the stand at the narthex entrance into church.

Recovery in Christ Meets In-Person: Recovery in Christ is a Christian support group for those in recovery from any addiction. Recovery in Christ meets in-person every Sunday at 6:00 p.m. in St. Paul's Lutheran Church's lower level school library. Masks are provided and social distancing practiced. St. Paul's Lutheran Church is located at 1201 Main Street, Onalaska, Wisconsin (across from Center 90). For more information call Pastor Bill Bader (608-567-3038).

Pastor Hefti from St. Paul's in Bangor will be retiring from the full-time ministry next Sunday, having served 35+ years in Bangor . The congregation is hosting an Open House from 1-4 PM in the School. All are invited for this celebration of his ministry.

The annual Fall Fundraiser for the New Life Resource Center in La Crosse hosted by St. Peter's in Chaseburg has been canceled for this year. Contributions may still be submitted to St. Peter's for NLRC or sent to Heather Biedenbender c/o Mt. Calvary Lutheran Church , 1602 Park Ave. , La Crosse 54601 . If you have any questions, talk with Pastor.
Welcome to Grace Evangelical Lutheran Church (WELS)
What a blessing to be a part of Grace! By this statement, we mean more than just being a member of our congregation here in La Crosse. That, in itself, is a special blessing from the Lord. But there is much more to it. To be a part of God's grace is the greatest blessing of all because it means that God has showered us with his undeserved love. That love is evident in the fact that he has called us to be his children and the heirs of everlasting life.
God, in his love, sent his one and only son into the world to suffer and die for the sins of the world. But death could not hold the Prince of life. Jesus showed his power over death by rising from the dead. Jesus also ascended into heaven where he sits at the right hand of God the Father Almighty. From there he will come to judge the living and the dead.
Everyday we see reminders of God's amazing grace in our own lives. The Lord continues to forgive us all our sins, and he continues to shower us with so many blessings. Being a part of God's grace gives us every reason to give our thanks to the Lord for all that he continues to do for us. Never forget what Grace is all about, and pray that the Lord will keep you ever firm in his word.


We welcome you to come for a visit, hear the Lord's Word and enjoy some Christian fellowship.

TRAVELING?? Be sure to check out the WELS church Locator
http://welslocator.locatorsearch.com/