Home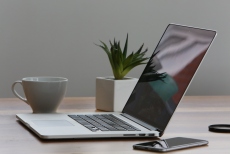 Besides the News & Notes area (also under Members tab), check for items added in the following areas:
5/4--Events
6/4--Events and Kids corner
7/16--Member page (new tab), Events, and Information
8/8--Events
GRACE EVANGELICAL LUTHERAN CHURCH
2720 South 27th Street
La Crosse, WI 54601
608-788-6262
www.gracelacrosse.org

Pastor Andrew Franzo
1-715-574-6602
pastorfranzo@gmail.com
Mount Calvary/Grace School
1614 Park Avenue
La Crosse, WI 54601
608-784-8223
Mt. Calvary-Grace Lutheran Elementary School Teachers (Grace Teachers)
Ashley Franzo---608-784-8223 Susan Siegler---608-738-2363 Vicky Gates– 784-0668
Principal--Jon Biedenbender

Luther High School
1501 Wilson Street
Onalaska, WI 54650
608-783-5435
Principal--Phil Punzel
*****************************************************************************************
GRACE NEWS & NOTES
Sunday, July 23, 2023
Attendance: 7/16=61
Vacation Bible School 2023
August 8-10
9:00-11:30 AM
Mt Calvary-Grace Lutheran 1614 Park Ave. La Crosse Wi
VBS is open for all children entering PreK 3-4th grade
for the 2023-2024 school year. (children must be potty trained)
Register by mail before July 15th to secretary @mcglutheran.org
Shine a light on Jesus' love!
Women's Group: There will be a women's group meeting on August 5th at 9:30 AM to prepare for the rummage sale on August 19th, please bring all goods for sale BEFORE then. There will also be an ice-cream social and member pre-sale on Thursday August 15th from 5:30-7:30.

Call News:
Dear Members of Mt Calvary and Grace,
Thank you for all the prayers, conversations, and encouragement I have received throughout
the last two weeks as I deliberated how I can best serve God's purpose. It has been a joy and a
comfort to remember that God works all things for the good of His church and His people. I have decided, with the Lord's guidance, to humbly accept your call to serve as the teacher of 4k and kindergarten at Mt Calvary-Grace. I look forward to serving with you to help spread our Lord's message of the gospel.
With Christian Love,
Clara Handy
Bible Sign-up: In the back of the church there is a sign up for Lutheran Study Bibles, there is an escalating discount for bulk orders. You can sign up for yourself or for buying them for next years confirmation students (going forward Grace will provide all of the 6th Graders that are in Pastor Franzo's class nicer bibles for their use and so this first year we will be catching up with the 7th/8th graders)
Activity Bags: There are activity bags for young children in the narthex by the coat hangers, please use them and hand them back to an usher at the end of service so they can be refilled.
Church Cleaning: There is a sign up sheet to clean the church, please sign up if you are able to help with cleaning the church.
Pastor Franzo's-contact information is 715-574-6602. Email; pastorfranzo@gmail.com
Attention Grace Members---
**Any news/upcoming events, etc... that you as a member should know about, I will place on the website under the Member's tab. Please check this area to see what's happening in your church. If you need the password to this page, contact one of the council members. Pastor Franzo's email and phone number are on the bottom of the website's home page!