Home
| | | |
| --- | --- | --- |
| | | Interested in Vacation Bible School?? Check out the information under the YOUNG MEMBERS tab and then the KID'S CORNER TAB! |
At the July 31 voter's meeting, Pastor Franzo brought up some changes that he would like to see happen at Grace Church.
**He would like to see a...

**Mother's Room created in the back of the church. This room would be for parents to take children that need some special care---ie changing, feeding, calming down, etc... The east wall of this room would be one-way glass so that those inside could see out (and hear the church service), but those outside could not see in. It would also serve as a place for children to go when the parents are in choir practice, bible study, etc...

**new message sign put up outside---replacing the old one that we have their now. This would be a moving message sign.

**new sound system installed that is easier to work and actually works!

**change in the way we do Communion. We would go back to the common cup--but also have the choice of individual cup. He would like to start this on Reformation Sunday, October 30th.

**replacement purchased for the old communion-ware. Carmen Viner offered to purchase this in her family's name.

**Past News & Notes from the Sunday bulletin will now be saved in the Members folder on this website.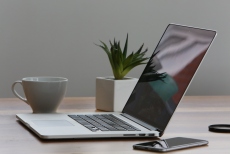 Besides the News & Notes area, check for items added in the following areas:
8/1--Events tab, About Us tab, Members tab
GRACE EVANGELICAL LUTHERAN CHURCH
2720 South 27th Street
La Crosse, WI 54601
608-788-6262
www.gracelacrosse.org
Pastor Andrew Franzo 715-574-6602
pastorfranzo@gmail.com
Summer office hours are: Mon, Wed, Fri 9am-Noon, Wed 6-8pm.
Mount Calvary/Grace School
1614 Park Avenue
La Crosse, WI 54601
608-784-8223
Mt. Calvary-Grace Lutheran Elementary School Teachers (Grace Teachers)
Dana Gramarossa - 385-0796 Vicky Gates– 784-0668
Principal--Jon Biedenbender

Luther High School
1501 Wilson Street
Onalaska, WI 54650
608-783-5435
Principal--Phil Punzel
*****************************************************************************************
GRACE NEWS & NOTES
August 14, 2022
Waiting for Pastor to send the information!
Attention Grace Members---
**Any news/upcoming events, etc... that you as a member should know about, I will place on the website under the Member's tab. Please check this area to see what's happening in your church. If you need the password to this page, email Cheryl Gilbertson at cbeff3@gmail.com or contact one of the council members. Pastor Franzo's email and phone number are on the bottom of the website's home page!