Home
At the July 31 voter's meeting, Pastor Franzo brought up some changes that he would like to see happen at Grace Church.
**He would like to see a...

**Mother's Room created in the back of the church. This room would be for parents to take children that need some special care---ie changing, feeding, calming down, etc... The east wall of this room would be one-way glass so that those inside could see out (and hear the church service), but those outside could not see in. It would also serve as a place for children to go when the parents are in choir practice, bible study, etc...

**new message sign put up outside---replacing the old one that we have their now. This would be a moving message sign.

**new sound system installed that is easier to work and actually works!

**change in the way we do Communion. We would go back to the common cup--but also have the choice of individual cup. He would like to start this on Reformation Sunday, October 30th.

**replacement purchased for the old communion-ware. Carmen Viner offered to purchase this in her family's name.

**Past News & Notes from the Sunday bulletin will now be saved in the Members folder on this website.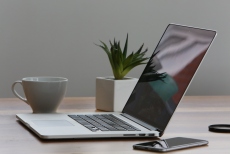 Besides the News & Notes area, check for items added in the following areas:
8/1--Events tab, About Us tab, Members tab
9/5--Ushering
9/19--Events tab
9/20--Members tab, VOLUNTEERING
GRACE EVANGELICAL LUTHERAN CHURCH
2720 South 27th Street
La Crosse, WI 54601
608-788-6262
www.gracelacrosse.org
Pastor Andrew Franzo 715-574-6602
pastorfranzo@gmail.com
Summer office hours are: Mon, Wed, Fri 9am-Noon, Wed 6-8pm.
Mount Calvary/Grace School
1614 Park Avenue
La Crosse, WI 54601
608-784-8223
Mt. Calvary-Grace Lutheran Elementary School Teachers (Grace Teachers)
Ashley Franzo---608-784-8223 Susan Siegler---608-738-2363 Vicky Gates– 784-0668
Principal--Jon Biedenbender

Luther High School
1501 Wilson Street
Onalaska, WI 54650
608-783-5435
Principal--Phil Punzel
*****************************************************************************************
GRACE NEWS & NOTES
Sunday, October 2, 2022
Attendance— 9/18= 142
Offerings- Plate -418.25
General Fund- 2708.00
Energy Fund- 2.00
Total - 3128.25
Special Voters meeting today to discuss calling a teaching for 2023/4 school year
October 22nd: Woman's group meeting 9:30AM
MCG K & 1-2: The classroom funds for the kindergarten and 1-2 rooms were left in mean estate, if anyone would be willing to donate money or buy directly for the teachers (using Amazon smile with Mt Calvary-Grace selected gives a small amount back to the school) please talk to Susan or Ashley about their immediate needs.

Home Visits- Pastor Franzo will be looking to do every member home visits over the next few months, please sign up for a time on the signup sheet in the back of church.
Pastor Franzo's-contact information is 715-574-6602. Email; pastorfranzo@gmail.com
WELS NEWS & NOTES

GRIEF SUPPORT: Our next Grief Support get-together will be Tuesday, October 4 at 7:00 p.m. at St. John's in Barre Mills. Our topic for discussion will be "Dealing with Loneliness". If you, or someone you know is grieving, please come for encouragement from fellow Christians and for comfort from God's word.

OWLS: At the OWLS meeting on October 13, we plan to make a decision as to whether or not our OWLS chapter will continue to meet in the future.
Greetings Luther Families,
LUTHER HIGH INFORMATION:
Greetings Luther Families,
I trust all is well. On Wednesday, September 28, Pastor Kevin Lisk resigned from his position at Luther High School for the good of the ministry.
Currently, I am working on securing long term substitute teachers for his classes.
Thank you for your time.
God Bless,

Phil Punzel
Principal
WELS NEWS & NOTES


First Light Early Learning Center
1st Annual Chili Cook-Off
Admission is FREE

Saturday, October 8th
12:30-3:30pm
420 West Avenue South

Chili Tasting and Contest, Hot dogs and Brats
Music, Inflatibles, Cake Walk and Much More!!


Attention Grace Members---
**Any news/upcoming events, etc... that you as a member should know about, I will place on the website under the Member's tab. Please check this area to see what's happening in your church. If you need the password to this page, email Cheryl Gilbertson at cbeff3@gmail.com or contact one of the council members. Pastor Franzo's email and phone number are on the bottom of the website's home page!