Home
At the July 31 voter's meeting, Pastor Franzo brought up some changes that he would like to see happen at Grace Church.
**He would like to see a...

**Mother's Room created in the back of the church. This room would be for parents to take children that need some special care---ie changing, feeding, calming down, etc... The east wall of this room would be one-way glass so that those inside could see out (and hear the church service), but those outside could not see in. It would also serve as a place for children to go when the parents are in choir practice, bible study, etc...

**new message sign put up outside---replacing the old one that we have their now. This would be a moving message sign.

**new sound system installed that is easier to work and actually works!

**change in the way we do Communion. We would go back to the common cup--but also have the choice of individual cup. He would like to start this on Reformation Sunday, October 30th.

**replacement purchased for the old communion-ware. Carmen Viner offered to purchase this in her family's name.

**Past News & Notes from the Sunday bulletin will now be saved in the Members folder on this website.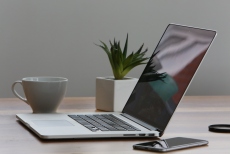 Besides the News & Notes area, check for items added in the following areas:
8/1--Events tab, About Us tab, Members tab
9/5--Ushering
9/19--Events tab
9/20--Members tab, VOLUNTEERING
GRACE EVANGELICAL LUTHERAN CHURCH
2720 South 27th Street
La Crosse, WI 54601
608-788-6262
www.gracelacrosse.org
Pastor Andrew Franzo 715-574-6602
pastorfranzo@gmail.com
Summer office hours are: Mon, Wed, Fri 9am-Noon, Wed 6-8pm.
Mount Calvary/Grace School
1614 Park Avenue
La Crosse, WI 54601
608-784-8223
Mt. Calvary-Grace Lutheran Elementary School Teachers (Grace Teachers)
Ashley Franzo---608-784-8223 Susan Siegler---608-738-2363 Vicky Gates– 784-0668
Principal--Jon Biedenbender

Luther High School
1501 Wilson Street
Onalaska, WI 54650
608-783-5435
Principal--Phil Punzel
*****************************************************************************************
GRACE NEWS & NOTES
Sunday, September 25, 2022
Attendance— 9/18= 63
Offerings- Plate -219.25
General Fund- 2826.00
Energy Fund- 25.00
Total - 3080.25
Susan Siegler will be taking over 1st and 2nd grade and Ashley Franzo will be taking over Kindergarten teaching at MCG having been called at our last council meeting with approval of the congregation.
Special Voters meeting October 2nd to discuss calling a teaching for 2023/4 school year.

Home Visits- Pastor Franzo will be looking to do every member home visits over the next few months, please sign up for a time on the signup sheet in the back of church.
Pastor Franzo's-contact information is 715-574-6602. Email; pastorfranzo@gmail.com
Ladies of Grace:
Twelve ladies from the congregation met on Saturday, September 17th to discuss a Ladies Club at church. Here are the topics that were discussed and where your help is greatly needed:
YOUR HELP IS NEEDED:
**Jane Alberts would like to have a couple more ladies sign up to help setup Communion. (You can work together with someone). Jane is going to write up directions explaining what would need to be done. It will take under 30 minutes when we go back to normal distribution. Please contact Jane if you are interested!
**Ladies are needed for a Funeral Group. This would be setting up tables and arranging for ladies to do serving and clean-up. All food is catered in. Please let Jane Alberts know if you are interested in serving on this committee.
**Ladies are needed for a Flower/Altar Group. This would be making sure there are flowers on the altar and making sure the right colored scarves are on the altar. Please let Jane Alberts know if you are interested in serving on this committee. On some Sundays, there is no one that has signed up to place flowers on the altar. In these instances, we would like to have some artificial bouquets on hand. It would be great to have a couple bouquets for spring, fall, and winter. Please keep this need in mind when you are out shopping and find a bouquet that you think would work.
**We used to give a baby cloth to a baby when it was baptized. A baptism cloth is soft white material with a cross stitched onto it. If you are someone that would be interested in making these, please let Pastor know.

OTHER TOPICS DISCUSSED:
*Bible Study for Women
*What activities do the ladies want to have at the Ladies Club meetings? Classes, Guest Speakers, Mother/Daughter banquet, etc…
*What name should be given to this group?

Jane Alberts—janealberts30@gmail.com
Cheryl Gilbertson—cbeff3@gmail.com
WELS NEWS & NOTES


First Light Early Learning Center
1st Annual Chili Cook-Off
Admission is FREE

Saturday, October 8th
12:30-3:30pm
420 West Avenue South

Chili Tasting and Contest, Hot dogs and Brats
Music, Inflatibles, Cake Walk and Much More!!




LUTHERAN CONVENTION FOR SENIORS SPONSORED BY OWLS
The Organization of WELS Lutheran Seniors (OWLS) cordially invites you to join them for their annual convention. This year's convention will be held at the Stoney Creek Hotel & Convention Center 3060 South Kinney Coulee Road, Onalaska, WI 54650, October 10-13, 2022.
This special bulletin invitation is going out to the WELS churches in the Onalaska/La Crosse, WI area. Area church members, age 55 and up, may wish to attend the daytime and early evening events, and commute from home each day, instead of staying at the hotel. Full details can be found by going to www.csm.welsrc.net/download-csm/owls-convention/ Scroll down to DOWNLOADABLE RESOURCES, including the Schedule, Workshops and Presentations, and Registration. Discounts are available before September 10, 2022.
Over the past number of years, the OWLS have supported our European Civilian Chaplaincy with a gift of $50,000.00 each year. We wish to continue that tradition. Besides, receiving donations through-out the year from individuals and organizations, the European Civilian Chaplaincy gets a jump start from contributions taken at the Convention's opening service and the silent auction.
SILENT AUCTION: All attendees are encourage to make donations to the silent auction, with a special push for our area members to do so, whether you attend the convention activities or not. Plan now on what you might like to enter. Homemade goodies and theme baskets have been popular items. Let your imagination run wild. If you have any questions, you can contact TJ or Myron Fluegge, coordinators for the silent auction. You may email at flueggemtj@hotmail.com or call 507-359-2424. Hope to see you at the OWLS Convention!
Attention Grace Members---
**Any news/upcoming events, etc... that you as a member should know about, I will place on the website under the Member's tab. Please check this area to see what's happening in your church. If you need the password to this page, email Cheryl Gilbertson at cbeff3@gmail.com or contact one of the council members. Pastor Franzo's email and phone number are on the bottom of the website's home page!