Home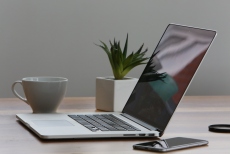 Besides the News & Notes area, check for items added in the following areas:
5/16/2022----Photos
5/22/2022----Members--Grace History
6/17/2011---Young Members--Kids Corner
GRACE EVANGELICAL LUTHERAN CHURCH
2720 South 27th Street
La Crosse, WI 54601
608-788-6262
www.gracelacrosse.org
Pastor Andrew Franzo 715-574-6602
pastorfranzo@gmail.com
Summer office hours are: Mon, Wed, Fri 9am-Noon, Wed 6-8pm.
Mount Calvary/Grace School
1614 Park Avenue
La Crosse, WI 54601
608-784-8223
Mt. Calvary-Grace Lutheran Elementary School Teachers (Grace Teachers)
Dana Gramarossa - 385-0796 Vicky Gates– 784-0668
Principal--Jon Biedenbender

Luther High School
1501 Wilson Street
Onalaska, WI 54650
608-783-5435
Principal--Phil Punzel
*****************************************************************************************
GRACE NEWS & NOTES
July 3, 2022
Attendance— 6/26= 67
Offerings- Plate 77.00
General Fund- 2178.00
Lenore Italiano Memorial- 25.00
Luther High- 60.00
Office Equipment- 10
Total - 2350.00

Pastor on Vacation- Pastor and family will be going to Michigan during the week of July 4th, he will not be gone for any Sunday service and feel free to call him on his cell in the event of an emergency.

La Crosse County Fair- The La Crosse County Fair is quickly approaching from Wed. July 20th- Sunday July 24th. The local WELS churches will have a booth, we have been assigned Thursday the 21st to man the booth (along with Mt. Calvary, First, and Immanuel) and need volunteers to help at 11:00 a.m. - 1:30 p.m. ; 1:30 - 4:00 p.m. ; 4:00 - 7:00 p.m. and 7:00 - 10:00 p.m. Please speak to Pastor if you are able to help.

Congregational Roster- So that pastor may get to know you and we can make sure that we have correct information every member family is asked to fill out their Name, Address, Phone Number (s), and E-mail on the communion register calls over the next weeks. You can also email them to pastor at pastorfranzo@gmail.com. (Any other information such as birthday, baptismal date, confirmation day would be appreciated)

Home Visits- Pastor Franzo will be looking to do every member home visits over the next few months, please sign up for a time on the signup sheet in the back of church.
Pastor Franzo's-contact information is 715-574-6602. Email; pastorfranzo@gmail.com
Summer office hours are: Mon, Wed, Fri 9am-Noon, Wed 6-8.

Save the date!- VBS-- August 16-18 9-11:30 -- "Food Truck Party"
"Give us this day our daily bread." Matthew 6:11
WELS NEWS & NOTES
St. Paul's, Onalaska, Seeking Educational Assistant, Morning Surround Care Worker, and Lunch Worker
St. Paul's Lutheran School, Onalaska, is looking for active WELS members who will serve as great role models for our students. These part-time positions coincide with our school year calendar. We have need of Educational Assistants for all day (about 7:45-3:00) and half day (about 7:45-11:30 am). We are also looking for a Food Service Director and a hot lunch assistant (approximately 11:00-1:00). If you or someone you know has a love for children and serving their Savior, please contact Mr. Benjamin Bain (bbain@stpaulsonalaska.org) or our school office (783-4822) for more information. Applications are available from our office and are due by July 7, 2022.

Recovery in Christ Schedule---Sundays at St. Paul's Lutheran Church, Onalaska & Wednesdays, 1:00 p.m., at Coulee Recovery Center, 933 Ferry St. La Crosse. Call/text Pastor Bill Bader, (608-567-3038) to confirm day/time.
Attention Grace Members---
**Any news/upcoming events, etc... that you as a member should know about, I will place on the website under the Member's tab. Please check this area to see what's happening in your church. If you need the password to this page, email Cheryl Gilbertson at cbeff3@gmail.com or contact one of the council members. Pastor Franzo's email and phone number are on the bottom of the website's home page!
We will continue to live stream our 9:30am Sunday service and have it available on YouTube.
**Look under INFORMATION above for attendance directions.