Home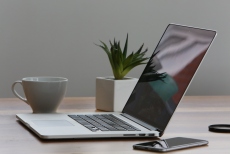 Besides the News & Notes area, check for items added in the following areas:
4/7/2022----Kids Corner
5/16/2022----Photos
GRACE EVANGELICAL LUTHERAN CHURCH
2720 South 27th Street
La Crosse, WI 54601
608-788-6262
www.gracelacrosse.org
Pastor Andrew Franzo 715-574-6602
pastorfranzo@gmail.com
Mount Calvary/Grace School
1614 Park Avenue
La Crosse, WI 54601
608-784-8223
Mt. Calvary-Grace Lutheran Elementary School Teachers (Grace Teachers)
Dana Gramarossa - 385-0796 Vicky Gates– 784-0668
Principal--Jon Biedenbender

Luther High School
1501 Wilson Street
Onalaska, WI 54650
608-783-5435
Principal--Phil Punzel
*****************************************************************************************
GRACE NEWS & NOTES
May 22nd, 2022
Attendance— 5/15= 71
Offerings- Plate 25.00
General Fund 4554.00
Energy Fund 50.00
Total $4629

Special Voters Meeting- There will be a voters meeting on June 5th after church to approve reissuing Vicky Gates a full time call starting July 1st.

Congregational Roster- So that pastor may get to know you and we can make sure that we have correct information every member family is asked to fill out their Name, Address, Phone Number (s), and E-mail on the communion register calls over the next weeks. You can also email them to pastor at pastorfranzo@gmail.com. (Any other information such as birthday, baptismal date, confirmation day would be appreciated)

Home Visits- Pastor Franzo will be looking to do every member home visits over the next few months, look for more information about them going forward.

The Franzo Family (Andrew, Ashley, Ammiel and Azariah) has moved into the parsonage. Pastor Franzo's contact information is 715-574-6602. Email; pastorfranzo@gmail.com

Save the date!- VBS-- August 16-18 9-11:30 -- "Food Truck Party"
"Give us this day our daily bread." Matthew 6:11
MCG School -- Up Coming Events
May 23rd -- 8th Grade Graduation at MCG 5:30 p.m.
May 23rd – School Play at MCG 6:00 p.m.
May 26th – Last Day of School – Dismissal at 11:00 a.m.
Joint Mt Calvary/ Grace Ascension Day Service –Wednesday, May 25th- @ Mt. Calvary -- 6:30 p.m.

WELS NEWS & NOTES
Luther High Graduation – Sunday, May 29th – 2 p.m.
Luther High School is looking for a Full time Custodian
Luther High School employment opportunity Full-Time, 2nd Shift (40 hours/week) Compensation: $14-$17/hr. Based on experience, with benefits. Schedule: Monday to Friday, 3:00 pm – 11:00 pm. Application: Applications are available in the Luther High School office and online at lutherhigh.org Candidates may submit their application and resume to the Luther High School office. Questions and requests regarding application, email johndona@luther.k12.wi.us or call 608-386-4753. Applications are also available at www.lutherhigh.org.
Piano Teacher Needed at First Lutheran School for 2022-2023 School Year
We are looking for a piano teacher for the next school year. We would like a WELS member who has some experience in teaching piano If you are interested, please contact Mr. Meitner at 763-243-4446
Camp Whitewater- WELS SUMMER CAMP For Kids!
Registration for Camp Whitewater is now open! Each year this camp is held at Whitewater State Park, near St. Charles, MN. There are 2 separate weeks of camp. The dates for camp this year are July 17-22 and July 24-29. Go to campwhitewater.org to download all the forms needed to register. The cost for camp this year remains at $160.
Counselors can also register online. We are always in need counselors from high school sophomores through adults. You can also fill out the registration form if you are interested in serving as a cook or a medic.
Recovery in Christ Schedule
Sundays at St. Paul's Lutheran Church, Onalaska & Wednesdays, 1:00 p.m., at Coulee Recovery Center, 933 Ferry St. La Crosse. Call/text Pastor Bill Bader, (608-567-3038) to confirm day/time.
Attention Grace Members---
**Please be sure to check the MEMBER'S tab on the Main Page. I will periodically be adding information about Pastor's retirement and the Call procedure on the Member's page. If you need the password to this page, email Cheryl Gilbertson at cbeff3@gmail.com or contact one of the council members.
Wondering who will be the minister on a certain Sunday? Simply check the calendar and double click on the date.
Any news/upcoming events, etc... that you as a member should know about, I will place on the website under the Member's tab. Please check this area to see what's happening in your church. Pastor Pamperin's email and phone number are on the bottom of the website's home page!
We will continue to live stream our 9:30am Sunday service and have it available on YouTube.
**Look under INFORMATION above for attendance directions.