Events
Events
Annual Voter's Meeting--Sunday, January 17th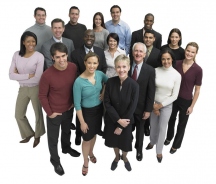 AREA WELS EVENTS

Recovery in Christ Meets In-Person: Recovery in Christ is a Christian support group for those in recovery from any addiction. Recovery in Christ meets in-person every Sunday at 6:00 p.m. in St. Paul 's Lutheran Church 's lower level school library. Masks are provided and social distancing practiced. St. Paul 's Lutheran Church is located at 1201 Main Street , Onalaska , Wisconsin (across from Center 90). For more information call Pastor Bill Bader (608-567-3038).

The annual Fall Fundraiser for the New Life Resource Center in La Crosse hosted by St. Peter's in Chaseburg has been canceled for this year. Contributions may still be submitted to St. Peter's for NLRC or sent to Heather Biedenbender c/o Mt. Calvary Lutheran Church , 1602 Park Ave. , La Crosse 54601 . If you have any questions, talk with Pastor.
The Meet and Eat Program is on hold for now! Be watching for new places to join other members when we are able to start up again. The sign up sheet is always located at church or contact Mona or Carl Cox.
The year 2020 marks the 75th Anniversary of Grace Church. Keep watching here for more information on upcoming celebrations.