Events
Events
YOUR HELP IS NEEDED:
**GRACE'S TURN TO WORK AT THE DIORAMA IS:
DECEMBER 11th AND 12th**

Here is a great opportunity to help your church, spread the message of Jesus birth to thousands of people and renew inside of you what Christmas is all about!
We are in need of people of all ages and abilities to help at the Diorama at Riverside Park. Some characters do quite a bit of standing (the Angel Choir and Roman guards), some do a lot of walking (the citizens and Wise Men), some only sit (Mary and the tax collectors), some do a little of each (shepherds and Joseph), and some walk and sit a little, but are always warm (the people in the warming trailer serving food or helping people get dressed at First Lutheran School).
A few things you may not know: The angel choir is a recording, so even if you can't carry a note, no worry! All of the outer clothing is supplied; you dress underneath however warm you wanna be! There are people at First Lutheran that will help you choose clothes and get you dressed. A bus takes you to and from First Lutheran/diorama. Groups take turns being a character and being in the warming trailer. If you would love to be a part of the diorama, but are unable to do it our weekend, you can volunteer ANY Saturday or Sunday, just go to First Lutheran School about an hour before leaving for the diorama. Even if you are not interested in being a character or helping down at the diorama, we need people to supply food for the volunteers. Snacks, treats, sandwiches, hot cocoa, anything would be appreciated!
When you hear the remarks of people walking and/or driving by, you realize just how special this opportunity has been. Please sign up at church and/or contact Carl Cox, Pastor Rimmert or George Italiano with any questions.
Please join with other area WELS Lutherans to proclaim our Savior's birth at the Riverside Park Living Nativity this year.
The Living Nativity evangelism effort offers many roles, including shepherds, Jewish citizens, Roman soldiers, and the angelic choir, among others.
Our congregation (Grace) joins our members with members from First Lutheran (La Crosse) and Christ Lutheran (West Salem) on December 11th and December 12th.
On November 26th and December 25th, participation is open to all area churches.
(Saturday night is 5PM-10PM; Sunday night is 5PM-9PM.)
You may sign up for roles on these links. (Please be sure to include your email address.)


November 26
http://www.slyreply.com/app/sheets/01usumwc5oo4/

December 11&12
http://http://www.slyreply.com/app/sheets/j8kupbem153b/


December 25
http://www.slyreply.com/app/sheets/v44h305fni5v/






Mark Your Calendars:
2021 Christmas Eve Children's and Choir Service will be held at 6:30 PM
New Year's Eve Service with communion will be held at 6:00 PM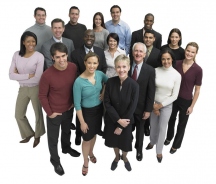 AREA WELS EVENTS

Recovery in Christ Meets In-Person: Recovery in Christ is a Christian support group for those in recovery from any addiction. Recovery in Christ meets in-person every Sunday at 6:00 p.m. in St. Paul 's Lutheran Church 's lower level school library. Masks are provided and social distancing practiced. St. Paul 's Lutheran Church is located at 1201 Main Street , Onalaska , Wisconsin (across from Center 90). For more information call Pastor Bill Bader (608-567-3038).
The Meet and Eat Program is on hold for now! Be watching for new places to join other members when we are able to start up again. The sign up sheet is always located at church or contact Mona or Carl Cox.