Events
Events


Holy Week Schedule:
Maundy Thursday (April 6) 6pm w/HC
Good Friday (April 7) 6pm
Easter Early 7am w/HC
Easter Breakfast 8:15am start
Easter Festival 9:30am (different service from 7am one)
The Ladies of Grace will be holding a church rummage sale on Saturday, May 20th. Please remember this when you are cleaning your closets and doing your spring cleaning!
The Big Knight 2023 is on Saturday, April 22, from 5:30-9:00pm at Celebrations on the River. All of the proceeds from this fundraiser go to Luther High tuition assistance. Purchase tickets at https://one.bidpal.net/bigknight23/welcome. Or you can follow the link on the Luther High website, www.lutherhigh.org.



Back by popular demand, WELS Night at the Brewers is Friday, July 7th. Save the date and plan to join thousands of WELS members for an evening at the ballpark and to watch the Brewers take on the Reds. Tickets for WELS members and guests are once again discounted up to 50% and are reserved together in all three seating categories.



The Meet and Eat Program is back in full swing! The sign up sheet is located at church or contact Mona or Carl Cox at monacarl54601@gmail.com or 608-215-9871.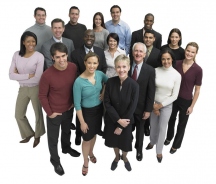 AREA WELS EVENTS

Recovery in Christ Meets In-Person: Recovery in Christ is a Christian support group for those in recovery from any addiction. Recovery in Christ meets in-person every Sunday at 6:00 p.m. in St. Paul 's Lutheran Church 's lower level school library. Masks are provided and social distancing practiced. St. Paul 's Lutheran Church is located at 1201 Main Street, Onalaska , Wisconsin (across from Center 90). For more information call Pastor Bill Bader (608-567-3038).