Home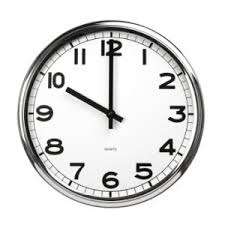 Starting on Sunday, September 6, our Sunday morning church service has moved to 10:00 am with a repeat of that service held on Monday evenings at 7:00 pm. **Look under INFORMATION above for attendance directions. We will continue to stream the 10:00 am service and also have it available on YouTube. Adult Bible Classes will start on Sunday, September 20th at 9:00 am.
GRACE EVANGELICAL LUTHERAN CHURCH
2720 – 26th Street South La Crosse , WI 54601
Wisconsin Evangelical Lutheran Synod
Pastor Jonathan E. Rimmert – (Home) 788-7978 (Office) 608-788-6262

Our Sunday Organist: Mrs. Tina Johnson Our Monday Pianist: Mrs. Susan Siegler
Mt. Calvary-Grace Lutheran Elementary School Teachers
Dana Gramarossa - 385-0796 Rachael Thompson – 451-1445 Vicky Gates – 784-0668
Luther High School 1501 Wilson Street, Onalaska 783-5435

************************************************************************************* Pentecost 17 September 27 & 28, 2020
While Jesus was still speaking, someone came from the house of Jairus, the synagogue ruler. "Your daughter is dead. Don't bother the teacher any more." Jesus said, "Don't be afraid; just believe." ​
***********************************************************************************
OUR PRAYER:
Lord, we pray that your mercy and grace may always go before and follow after us that, loving you with undivided hearts, we may be ready for every good and useful work; through your Son, Jesus Christ our Lord, who lives and reigns with you and the Holy Spirit, one God, now and forever.

*************************************************************************************
NUMBERS FROM LAST WEEK:
Attendance: 09-20) 9:00 – 36 09-21) 6 Total: 42
Loose: $10.00 General Fund: $2,361.00*
WELS Missions: $10.00 MCG School : $10.00 Luther High: $50.00
* Includes a Memorial for Caroline Fischer from Larry & Laurali Gilbertson and a reimbursement from Church Mutual insurance.

The Order of Service: Service of Word and Sacrament – p. 26 in CW
The Hymns: 158 – 413 – 431 – 436
We sing Psalm 103 on p. 105 in Christian Worship
Old Testament Reading: Genesis 50:15-21
Although Joseph's brothers had sinned by selling him into slavery, when their father had died, Joseph did not retaliate. Rather, he saw the gracious hand of God in that event, forgave his brothers, calmed their fears, and spoke kindly to them.

Epistle Reading: Romans 14:5-9
In certain things we have freedom as New Testament followers of Jesus. Although God's Word neither command nor forbids these things, an individual may be bound by a sensitive conscience. Rather than judge someone in matters of indifference, we recognize that we serve the same Master in this life and in the life to come.

The Gospel Reading: Matthew 18:21-35
It is impossible for an unforgiving person to live in fellowship with a God who has unconditionally forgiven him. Those who rejoice in the Master's grace will "forgive from the heart and gladly do good" to those who sin against them.

The Sermon: Luke 8:49-56
DON'T BE AFRAID; JUST BELIEVE
I. Words of comfort for Jairus
II. Words of comfort for us all
Copies of today's sermon are on the round, narthex table and on the church's website.

Altar flowers today are given by Ken and Sharon Oldenburg in memory of their son, Troy .
ACTIVITIES AT GRACE FOR THIS WEEK:
Today – Worship at 10:00 AM. with Holy Communion. Adult Bible Class at 9:00 AM.
Monday – Worship at 7:00 PM. with Holy Communion. This is a repeat of our Sunday service.
Wednesday - Public School Confirmation from 4:00-5:30 PM.
Next Sunday – Worship at 10:00 AM. Adult Bible Class at 9:00 AM. This will be our Sunday worship time at least until the quarterly Voters' meeting in October.
We sincerely welcome everyone to our in-person worship service, as well as to our live-streamed service. Please continue to practice social distancing before and after the service. We ask that everyone use your mask in the service, as well as inside the building, and enjoy some fellowship after the service in the parking lot at safe distances from each other. We will continue to live-stream our Sunday service and archive the service to www.youtube.com See our webpage: www.gracelacrosse.org for more information.

AREA WELS EVENTS

LWMS: It is time for the semi-annual mission box collection for the Lutheran Women's Missionary Society. The LWMS supports non-budgeted mission projects of our synod. The Fall Rally is scheduled for Saturday, October 17 at St. John's in Caledonia , MN . If you plan to attend, please sign the LWMS sheet on the round, narthex table or call Pastor Rimmert. The offering container is on the stand at the narthex entrance into church.

Recovery in Christ Meets In-Person: Recovery in Christ is a Christian support group for those in recovery from any addiction. Recovery in Christ meets in-person every Sunday at 6:00 p.m. in St. Paul 's Lutheran Church 's lower level school library. Masks are provided and social distancing practiced. St. Paul 's Lutheran Church is located at 1201 Main Street , Onalaska , Wisconsin (across from Center 90). For more information call Pastor Bill Bader (608-567-3038).

Pastor Hefti from St. Paul's in Bangor will be retiring from the full-time ministry today, having served 35+ years in Bangor . The congregation is hosting an Open House from 1-4 PM in the School. All are invited for this celebration of his ministry.

The annual Fall Fundraiser for the New Life Resource Center in La Crosse hosted by St. Peter's in Chaseburg has been canceled for this year. Contributions may still be submitted to St. Peter's for NLRC or sent to Heather Biedenbender c/o Mt. Calvary Lutheran Church , 1602 Park Ave. , La Crosse 54601 . If you have any questions, talk with Pastor.
Welcome to Grace Evangelical Lutheran Church (WELS)
What a blessing to be a part of Grace! By this statement, we mean more than just being a member of our congregation here in La Crosse. That, in itself, is a special blessing from the Lord. But there is much more to it. To be a part of God's grace is the greatest blessing of all because it means that God has showered us with his undeserved love. That love is evident in the fact that he has called us to be his children and the heirs of everlasting life.
God, in his love, sent his one and only son into the world to suffer and die for the sins of the world. But death could not hold the Prince of life. Jesus showed his power over death by rising from the dead. Jesus also ascended into heaven where he sits at the right hand of God the Father Almighty. From there he will come to judge the living and the dead.
Everyday we see reminders of God's amazing grace in our own lives. The Lord continues to forgive us all our sins, and he continues to shower us with so many blessings. Being a part of God's grace gives us every reason to give our thanks to the Lord for all that he continues to do for us. Never forget what Grace is all about, and pray that the Lord will keep you ever firm in his word.


We welcome you to come for a visit, hear the Lord's Word and enjoy some Christian fellowship.

TRAVELING?? Be sure to check out the WELS church Locator
http://welslocator.locatorsearch.com/